God has given us all unique gifts, talents and abilities to build His youths. We believe that one of the best ways to discover and use all that God has given us is to serve. As you serve, you'll meet others who will help you see what makes you unique.
You will also experience the joy of God working through you as you make a difference in your community. No matter what season of life you are in, Finestwine Revoluition provides multiple opportunities to use your gifts, talents and abilities to serve God. Our planning team operate to get things done for upcoming programs, whilst our departments are consistently at work all year round. Discover some of our committees and departments below and 
express your interest here.
A skillful technological and media expert with the fervent desire to impact his team with ideas. He has been handling the media department from inception.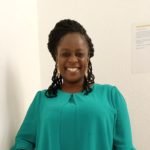 She has an hospitable heart that ensures things are done properly and as well ensure people are treated adequately and properly. She aids thorough supervision.
He is a song minster with the fervent interest to stair up the faith of others through his collaboration with instrumentalist and as well groom others to be better.
They serves with extraordinary hospitality and creates a warm and safe atmosphere that ushers in events and fellowship. Members of the hospitality department strive at all times to be "doorkeepers for our events" and provide attendees an opportunity to receive the best – bearing in mind that we set the tone for the rest of the meeting/service. Our responsibility is to ensure that worshipers enjoy their time at the meeting/service..
The department is appointed to carry the gospel and honor God in songs. The team assists the worshipers in centering their hearts and mind upon God. The vision is to worship God in spirit and in truth and lead people to connect with the presence of God. The role of the vocalist and musician is to aid the people of God in worship. Not all choir members are trained musicians, able to read music, or experienced in singing with a group. However, they can grow in their knowledge of music and create a sound that matches that is pleasing to God
The Media Department is dedicated to coordinating and producing all aspects of media, which includes, but not limited to print materials, web promotional tools, social media content, web design and maintenance, sound and visual engineering, photography, and videography.
The Media Department consists of the following branches:
* Social Media
* Audio Visual
* Photography & Videography
* Blog
* Website